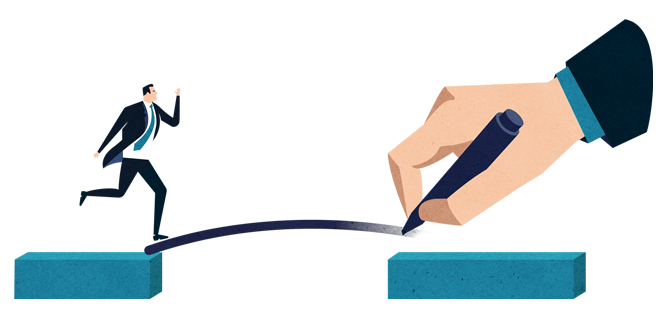 Bank for the german medium-sized business sector
We are a modern bank catering to small and medium-sized businesses. With an experienced team, a first-class product portfolio, a strong knowledge network and a clear philosophy: working with the customer to develop the best possible implementation of their business goals. In doing so, we balance opportunities and risks with you and develop a financial concept for you that is individually tailored to your needs. This gives you more time to focus on your core business.
Regional, industry-oriented and with many years of experience in special financing, we focus on the optimal capital structure for your company in order to secure your company's financial strength and liquidity in the long term.
Accessible throughout Germany, rooted in the region
Our approach
Your advisor – seizing the opportunities together:
As a consultant, it is our motivation to understand your business and your market intensively. Together with you, we want to identify the relevant opportunities, develop and implement the tailor-made concepts for this.
Your partner – reliable and goal-oriented:
Being your partner means that we never lose sight of your business goals. In times of rapid market changes, we ensure continuity: We are firmly committed to our responsibility as a reliable banking partner.
Your bank – competent financial partner:
We have an excellent regional network and an international presence as a competent financial partner of the real economy and allow our performance to be measured.