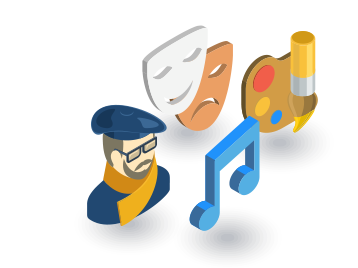 Our commitment
NORD/LB has been supporting art, culture, science and social projects for many years.
In this way, we are involved as donors, sponsors and benefactors, as well as through the voluntary commitment of our employees.
Science
We advance science.
As part of our scientific support, we emphasise on promoting solutions at the interface between science and practice. This particularly concerns the promotion of young scientists. In order to achieve this, in addition to awarding scholarships, we focus in particular on the targeted promotion of individual scientific work in different disciplines and fields.
Social commitment
Social commitment is important to us.
Assuming overall social responsibility requires the preservation and communication of values. This is what we are committed to. Even in Germany, a country with one of the most developed economies in the world, social challenges are on the rise. Against this background, NORD/LB has reiterated its social commitment and is trying to counteract this trend.