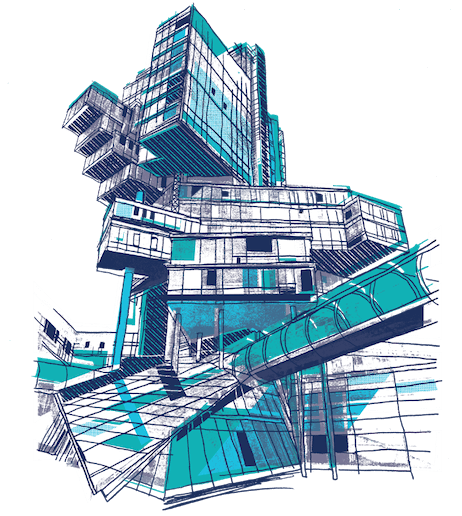 NORD/LB Norddeutsche Landesbank – Girozentrale –
NORD/LB is one of the leading German commercial banks. As an institute under public law, it is part of the S-Finance Group and is one of the nationally system-relevant banks in Germany.
You can find our owners here...

The company headquarters in Hannover, Braunschweig and Magdeburg reflect the bank's roots in its owner states Lower Saxony and Saxony-Anhalt.
NORD/LB can look back on a centuries-old tradition. In 1970, Norddeutsche Landesbank Girozentrale emerged from the merger of the four predecessor institutions Braunschweigische Staatsbank (founded in 1765), Hannoversche Landeskreditanstalt (founded in 1840), Niedersächsische Landesbank Girozentrale (founded in 1917) and Niedersächsische Wohnungskreditanstalt Stadtschaft (founded in 1918).
// Because climate change demands action, not words.
NORD/LB has been one of the leading financiers of renewable energies for more than 30 years. Whether wind, solar or hydrogen: we have the power to implement projects. For a safe future.
As a commercial bank, we offer our corporate and institutional customers as well as public-sector customers a targeted range of financial services. We are also active in the private customer business via Braunschweigische Landessparkasse (an "institution within the institution", AidA). Globally, we are represented at all major trading locations such as London, New York and Singapore through offices and agencies.

Our goal is to support German customers in their international business and thereby focus on an international niche business – in addition to the special consideration of the region.
NORD/LB operates as the state bank for Lower Saxony and Sachsen-Anhalt and assumes the tasks of a central savings bank in the federal states of Lower Saxony (43 savings banks), Saxony-Anhalt (12 savings banks) and Mecklenburg-Western Pomerania (9 savings banks). Through the Braunschweigische Landessparkasse (BLSK), the NORD/LB Group has more than 100 locations in the Braunschweig region.
As a central savings bank, we are partners of the savings banks in Lower Saxony, Saxony-Anhalt and Mecklenburg-Western Pomerania.
Beyond the three federal states mentioned above, we act as a service provider for individual savings banks. In our role as a clearing centre, we also offer all services that are relevant for the savings banks we serve.

The bank's activities further include promotional business.
The Landesförderinstitut Mecklenburg-Vorpommern (Mecklenburg-Western Pomerania State Development Institute), which belongs to the NORD/LB Group, advises the respective state government. The promotional bank is also contact for promotional issues in Mecklenburg-Western Pomerania. The institute offers its customers consultancy services relating to promotion and assists them in submitting applications for funding programmes.
Landesförderinstitut Mecklenburg-Vorpommern (only in german)
We rely on strong roots in the region and leading market positions in attractive niches.
Our direction and goals are:
// Discover NORD/LB in 60 seconds in our video: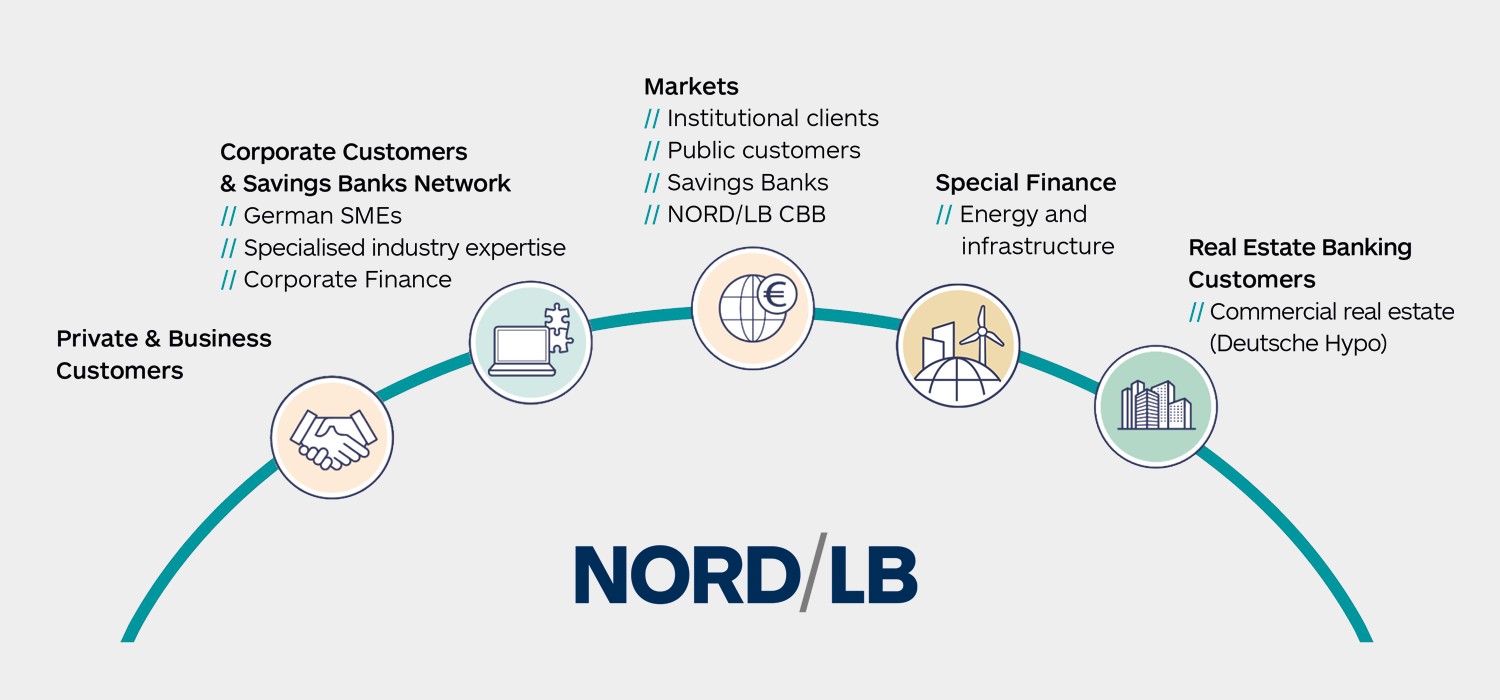 We are well equipped for a successful future with a focused business model.
Fundamental reorganisation of the Group
Cost reduction pursued, job cuts planned and equity base strengthened
Our targets for 2024 are set
Generate attractive returns, significantly reduce balance sheet total, consolidate solid equity resources and reduce employees
Expansion of the product range has started
Innovative offers, especially in the area of credit asset management; added value for our customers through our asset know-how and structuring expertise – without using our own balance sheet
The business model is clearly defined
Clear focus on German SMEs and on international special financing and project financing in the areas of renewable energies, infrastructure, commercial real estate and aircraft; supported by our 250 years of experience as a full-service bank with extensive consulting expertise and tailored customer solutions
Tim Rehkopf

Corporate Communications, Head

Dr. Thomas Klodt

Press Spokesperson NORD/LB

Daniela Grams

Deputy Press Spokesperson

Mario Gruppe

Press Spokesperson NORD/LB

Marion Thomsen

Press Spokesperson Braunschweigische Landessparkasse