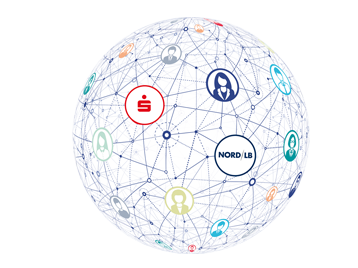 Savings Bank Network
​The Savings Bank Network customers business area bundles the business activities, which from the perspective of the savings banks are material for the collaboration with NORD/LB in the network region as well as in the extended network region. The business area focuses on the business with corporate and syndicated customers that is managed in consultation and cooperation with the savings banks. The range of services is rounded off by the financing of municipal customers, the development loan business, the syndication of NORD/LB's lending business and other services. Our goal is to be, together with the savings banks, the first address for SMEs.​
At eye level
It is our particular concern to be available to the savings banks as a central point of contact for all general customer relationship issues, e.g. contract management / framework agreements, etc. We would like to take up your comprehensive needs and coordinate the entire business activities of each associated savings bank.