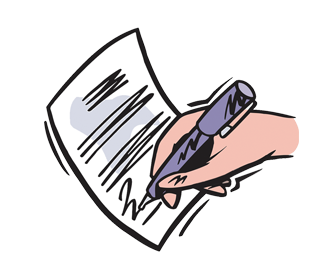 Execution of wills
Professional implementation and fulfilment of wills after death
The will is binding for heirs and executors
Service offered to NORD/LB or BLSK customers as well as customers of cooperation savings banks
Execution of administrative and ongoing wills
NORD/LB is a long-standing provider and experienced service provider in this field
Activity:
Coordination of funeral formalities
Constitution of the estate
Housing or household liquidation
Termination of existing contracts
Valuation and, if necessary, realisation of estate items
Deregistration/deletion of digital data (known as the "digital estate")
Creation of an estate directory/documentation of estate development
Fulfilment of bequests
Management of the estate
Commissioning of the income tax return
Submission of the inheritance tax return
Fulfilment of inheritance
Customer benefit:
Relief of heirs
Executor acts as a neutral third party
Implementation of the last will is ensured
Who may be interested in the execution of a will:
Special family circumstances (divorced spouses and patchwork families, customers with children under the age of 18 or with disabilities, heirs who are not able to deal with inheritance processing for other reasons (e.g. spatial distance, age, mental state), single customers without close surviving relatives)
Extensive assets (e.g. art collections, complex investment or real estate assets)
Fulfilment of special customer wishes (preservation of real estate (e.g. rented houses), large number of bequests and conditions, pre- and post-inheritance regulations, establishment of foundations/endowments upon death)
if there is suspicion of dispute among heirs
Foundations
Establishing foundations is also possible with limited assets
Foundation idea: "Doing something good!" is possible for everyone
Legacy lives on in the foundation name – memorial idea
Non-profit foundations are exempt from inheritance tax – the assets are transferred to the foundation tax-free
Stiftungspartner GmbH assumes professional foundation management
Foundation types:
Endowment: Contribution to an existing foundation as an increase in the foundation's capital. The purpose of the foundation is set out in the charter.
Foundation fund: Fund set up specifically for foundations in the form of "subfoundations".
Trust foundation: Non-independent foundation under an umbrella foundation. The umbrella foundation is responsible for administration. No separate committees are required. The name of the foundation can be freely chosen by the founder.
Legal foundation: Independent foundation with its own committees (board of directors and board of trustees). The purpose of the foundation can be chosen for charitable purposes. The name of the foundation can be freely chosen by the founder.
Lothar Küttner

Savings banks network customers | Execution of wills

Service-Hotline Execution of wills