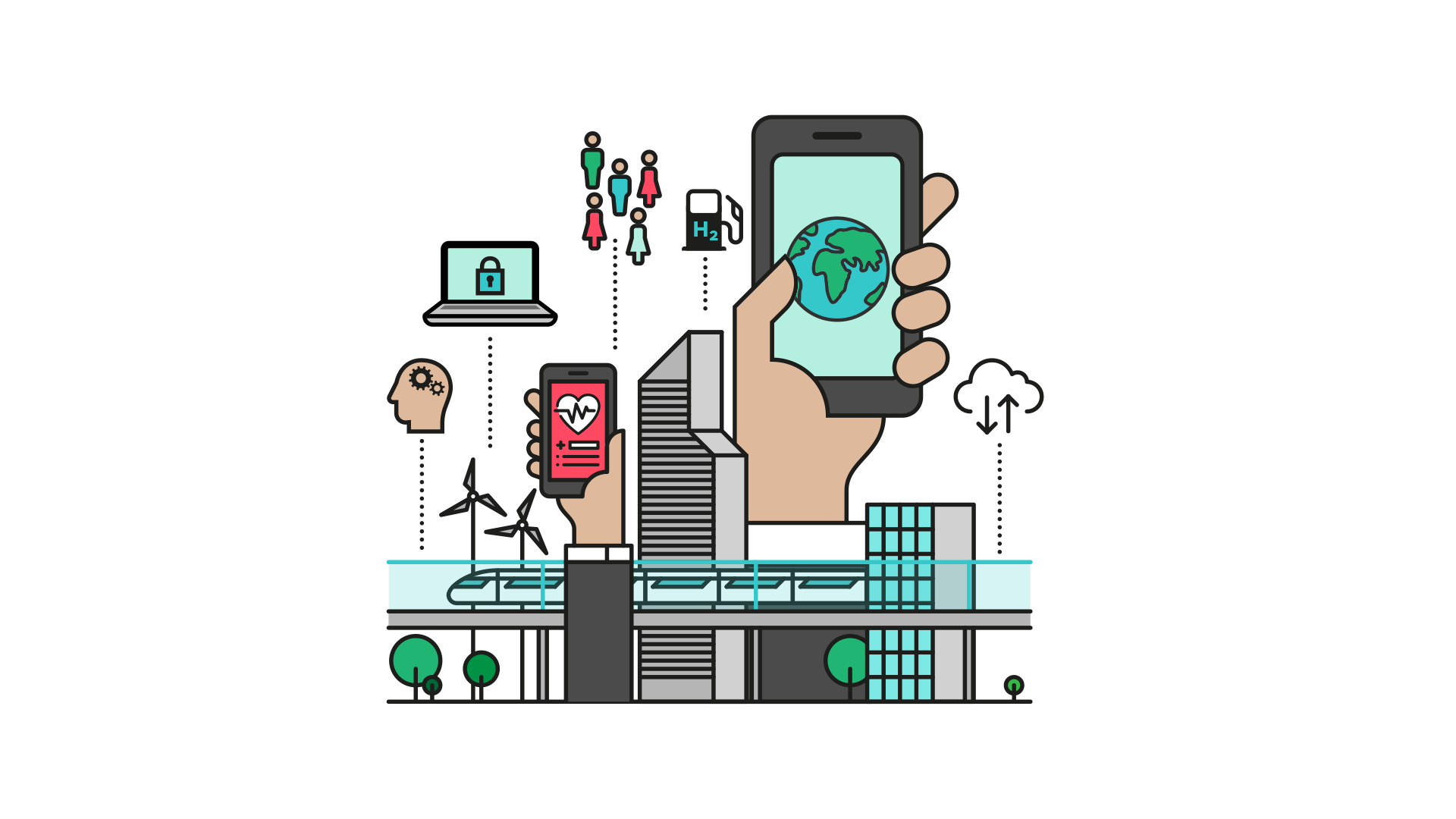 BLB Global Opportunities Fund – Invest flexibly in the future
Hype or trend: What are the themes of the future?
Knowing today what will be "ground-breaking" tomorrow. Participate in the development of companies that benefit from fundamental societal and economic changes. Have you ever thought about investing, for example, in long-term and high-growth themes or segments? We offer you this opportunity with the BLB Global Opportunities Fund (GOF). Take new paths with this investment – for greater stability, diversification and potential returns.
Active management in themes and regions
The GOF is a global multi-theme and speciality fund. Unlike other thematic funds, which are generally only focused on one specific topic, the GOF offers active and flexible management in various themes and regions. In particular, the focus is on global megatrends which are likely to determine our lives in the coming years and decades.
Whether technology, digitalisation, artificial intelligence, demographic change, health or mobility – there are many different categories of possible future issues.
Having a "good nose" counts
This is where NORD/LB expertise comes into play. Our fund managers analyse the markets and regions, identify the themes and find the suitable asset classes (securities) that are most suitable for fund positioning. These may be shares, bonds, derivatives or other assets. Our experts are supported by a regular exchange of ideas (think tank) with proven international capital market experts as well as the multi-award-winning NORD/LB research team, which contributes important economic data.
Do you have any questions? Then feel free to contact us!
Global Opportunities Fund video (german only)
Know today what will be groundbreaking tomorrow: With the GOF, you focus on high-growth topics or segments.
€uro table discussion on boerse-online.de
Do not delay, but have the courage to seize opportunities early
The rapid recovery of the financial markets has surprised many, like the sudden fall. Active fund management has shown strength in both phases of the coronavirus crisis. In the euro table discussion, the experts responsible for the multi-asset portfolios of Amundi, Assenagon, NORD/LB, ODDO BHF and Schroders report six months of hard work for their teams and strategies.
Click here for the in-depth interview at www.boerse-online.de (german only)
In search of yield pearls
Thematic investment focuses on strategies that are not yet on the mainstream's radar. It picks out promising business models that benefit from structural growth, but whose potential has not yet been reflected in share prices. In the €uro Table Talk, five experts explain how they discover new thematic fields, thereby profiting ad hoc to long-term. And why they flexibly rely on active opportunity management.
Click here for the in-depth interview at www.boerse-online.de (german only)
Investment fund opportunities and risks
Opportunities
- Risk diversification through global investment in entire markets or market segments, various industries and different asset classes.
- Investment fund shares can be acquired or returned to the capital management company at any time.
- Investment funds are permanently optimised by capital market experts.
- Price fluctuations of the investment fund may generate price gains.
- Investing in funds denominated in foreign currencies may lead to price gains if exchange rates develop favourably
Risks
- Price losses may arise due to price fluctuations of the investment fund.
- An investment in funds listed in foreign currencies may lead to exchange rate losses if the exchange rates develop unfavourably.
- Incorrect fund management decisions can negatively influence the share price.
- The investment company may suspend the redemption of shares in exceptional circumstances.
- The price of shares on the exchange may differ from the redemption price of the capital management company.
- Environmental, social or governance events or conditions may have a negative impact on the investment.
Felix Ecken

Private Investors | Securities Specialists

Mara Geier

Private Investors | Securities Specialists

Marc Roßdeutscher

Private Investors | Securities Specialists