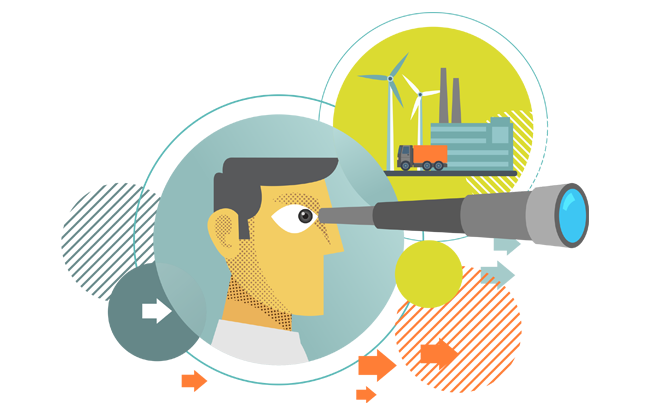 Sector Strategy – Our sectors comprehensively screened
The analyses focus on opportunity/risk profiles of entire sectors, the anticipation of cycles and the evaluation of selected megatrends. The collected information and forecasts are compressed into meaningful results and used for client visits, presentations, analyses and reporting.
You can find more information about our Corporate Customers area here...
Sector Universe/ Coverage
In our publications we inform you about current market developments, trends and news in selected industries with a clear focus:
Energy
The decarbonisation of the energy supply system with rapid changes in regulation, market developments and technological innovations such as sector coupling, e-mobility, electrification of the heat market or hydrogen technologies.
Health Care
Health-Care markets and their interacting providers and recipients of medical and care services in an innovative but highly regulated sector.
Real Estate
On the one hand, the commercial real estate market (office, retail, hotel and logistics) and, on the other hand, the residential real estate markets in Germany and Europe.
Logistics
The basis of supply chains: global forwarding by air, ocean and road as well as contract logistics like procurement, warehousing, distribution and value-added-services.
Aviation
Global development of passenger traffic and airfreight including the civil aviation industry (e.g. aircraft types).
Engineering & Industrials
All phases of the manufacturing process from the development to the sales model of machines, equipment and plants from a wide range of industrial sectors.