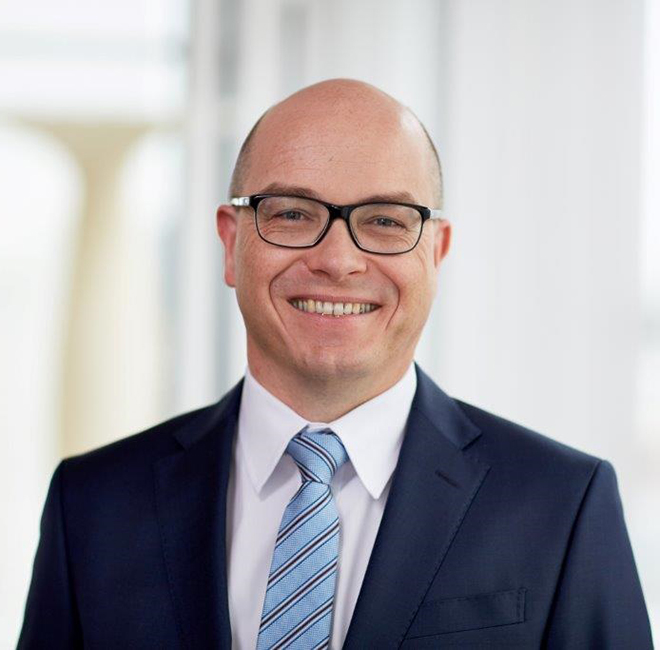 // A word with Friedrich Kallmeyer
Green hydrogen for industry
Green hydrogen is one of the most important pillars for the successful conversion of German large-scale industry to climate neutrality. In energy-intensive industries such as steel or chemicals, extensive work is currently being done with carbon-based energy sources and grey hydrogen. However, the use of green hydrogen as an important energy source will be necessary in the future for carbon-neutral production throughout the entire industry. Our colleague Friedrich Kallmeyer, an expert in structured financing for renewable energy, explains how this conversion can be successful in our new interview series.
// Challenges for the German energy sector in the conversion
Question: Converting the German energy sector and making it more sustainable is one of the biggest projects of the post-war period. Where do you see the greatest financial challenges?
Friedrich Kallmeyer: The aim of the conversion of the energy sector as a whole is to comply with the Paris Agreement on Climate Change. Up to now, the energy transition in Germany has primarily focused on increasing the generation capacities for green electricity. This alone will no longer be enough in the future. After all, all the energy and economic sectors are to be decarbonised in the long term – this also includes industrial production, transport and buildings – at a greater speed compared to what has been achieved so far. We can only achieve this by using carbon-free energy in the form of green electricity and green gases or green hydrogen. As a result, we will need significant investments in the future to expand production capacities for these climate-friendly energy sources and for their areas of application in industry, chemicals, etc.
According to its hydrogen strategy, the EU expects to spend EUR 180-470 billion on investments for green hydrogen production and implementation alone by 2050. Politicians can create favourable framework conditions for this and stimulate investments via public subsidies, as is currently the case, for example, with the IPCEI projects (Important Project of Common European Interest = IPCEI). However, it is important for investors and debt capital providers to have a fundamentally functional business case, which leads to amortisation of the funds used along with the continued competitiveness of our economy at an international level. This requires planning and legal certainty so that the business models are sustainable in the long term.
Let's go back 20 years. Who would have thought back then that, not least because of the introduction of the Renewable Energies Act (EEG) thus creating a reliable legal framework, we would be able to increase the share of electricity from renewable energy sources to almost 50% of total electricity production today? Similarly, our customers and ourselves would like to see this happen to support the ramp-up of green hydrogen.
Let me give you an example: if we in Germany do not want to produce steel with carbon-intensive coal as an energy source, but with hydrogen produced in a climate-neutral manner, we will need to invest billions in new production facilities and large quantities of hydrogen, which is currently relatively scarce and expensive, to operate these facilities. Converting the entire energy supply of steel production in Germany to green hydrogen would result in an additional demand of approx. 80 TWh per year, which is more than the current total consumption in Germany of approx. 55 TWh, with approx. 5 TWh of this being green hydrogen. This makes steel production more expensive for international companies such as Salzgitter AG. Nevertheless, care must be taken to ensure that this steel is ultimately competitive with steel from countries that have not converted to these technologies so that Salzgitter AG can find sales markets for it.
// Hydrogen production challenges
Question: Besides electric mobility, hydrogen is one of the major hot topics right now. What challenges do you see in terms of implementation?
Friedrich Kallmeyer: Nowadays, almost exclusively "grey" hydrogen is used in Germany, which is mainly produced on the basis of natural gas by steam reformation. The process entails low costs but high CO2 emissions. As part of the National Hydrogen Strategy, the German federal government expects a hydrogen demand of approx. 90–110 TWh by 2030 – double the current consumption. In the decades to follow, demand would increase several times over if hydrogen were to be used as an energy source in industry, transport and buildings.
For the role of hydrogen as part of the energy transition and climate protection, it must become "green" in the future, i.e. it must be produced exclusively from renewable energy sources such as green electricity with the help of electrolysis. The amount of green electricity required for this is enormous. At an efficiency of approx. 70% in the conversion of electricity into hydrogen by electrolysis, the steel industry alone would in future require more than 110 TWh of green electricity and an electrolyser capacity of approx. 40 GW (assuming approx. 8,000 full-load hours p.a.). This corresponds to around half of the total green electricity production in Germany in 2020 and four times the expansion of electrolysers planned by the federal government by 2035 in accordance with the National Hydrogen Strategy. The challenge here is to build up the production and electrolyser capacities necessary for the expected demand in order to enable market ramp-up and, on the other hand, to convert production to green hydrogen at a competitive cost and create a reliable legal framework for this.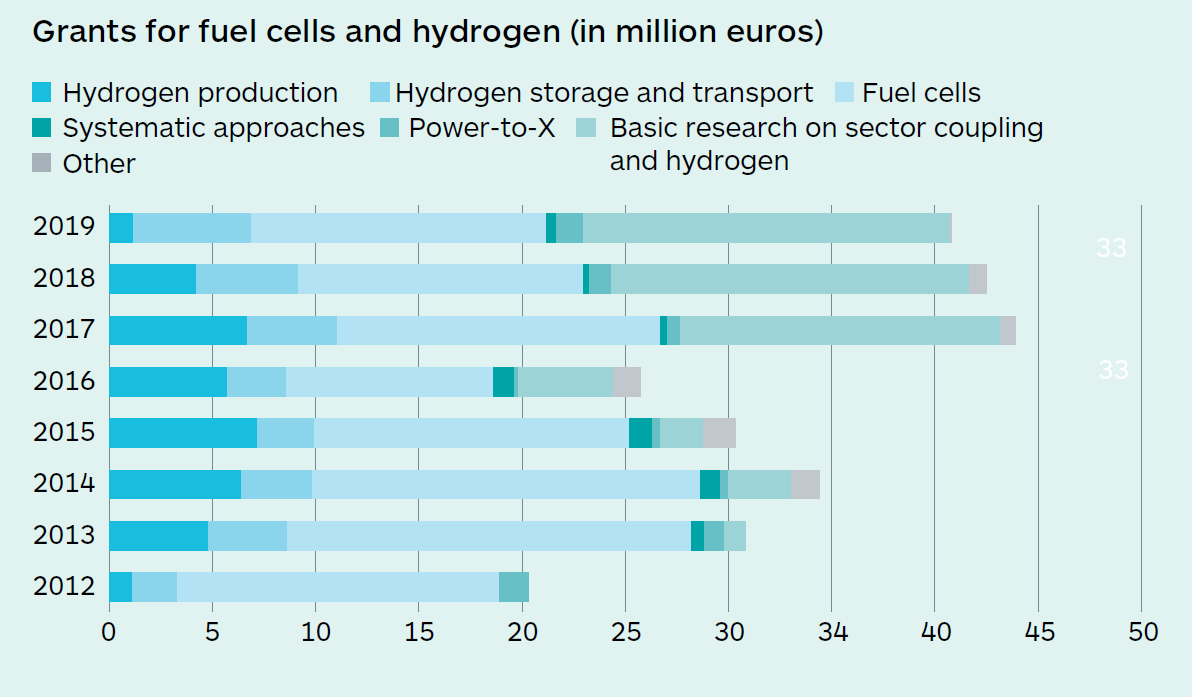 The expansion potential of renewable energy sources required for the production of green electricity for green hydrogen can be increased to a limited extent in Germany, for example with regard to the space required for wind farms and solar energy plants. Even assuming that the expansion of renewable energy sources will be accelerated in the upcoming years, as provided for by the EEG 2021 [German Renewable Energy Sources Act 2021] with the expansion paths and assuming that the current shutdowns of renewable energy plants will decrease in the future due to a lack of grid capacities, this is probably not sufficient to meet the enormous demand for green electricity. For this reason, importing green hydrogen will also play a role, as will the infrastructure and transport capacities required to do this, which still largely need to be developed.
There is great potential for green hydrogen, for example, due to the low cost of wind and solar power in the Gulf region. It also has a skilled workforce, excellent infrastructure and expertise, as grey hydrogen is already being extracted from natural gas by steam reformation. In Saudi Arabia, for example, the construction of an electrolysis plant with 2 GW capacity and its prospective expansion to up to 500 GW is currently being planned. The green hydrogen produced in this way is expected to be converted into ammonia, which can then be exported worldwide by ship.
// The energy sector's investment requirements for conversion to greater use of hydrogen
Question: The conversion of the energy sector to greater use of hydrogen requires major investments. What financing requirements are you expecting and how is this likely to be met?
Friedrich Kallmeyer: The funding framework for the coming years provides an initial idea of the large sums needed for investments in hydrogen technologies and the related financing requirements. The "German hydrogen strategy" alone provides nine billion euros in funding measures to support the market ramp-up of hydrogen technologies. Funding for projects that cover the entire hydrogen value chain and areas where there is no alternative to becoming CO2-free and where the investment cycles are long (e.g. the steel and chemicals industry) are expected to be prioritised. In addition, EU funding will be provided under the Green Deal and the European Hydrogen Strategy. By 2030, the EU will provide 145 billion euros in subsidies and loans.
A few days ago, 62 major projects were specifically selected by the Federal Ministry for Economic Affairs and Energy (BMWi) from over 230 funding applications as part of a European project (Important Project of Common European Interest = IPCEI) in Germany. These are expected to be funded with 8 billion euros from federal and regional state funds over the next few years. In addition, corporate and bank financing funds are available. In total, this will result in investments of approximately 33 billion euros.
// NORD/LB financing instruments for hydrogen projects and special features of structured financing for hydrogen
Question: What instruments does NORD/LB use to finance hydrogen projects? And what are the specifics of such structured financing?
Friedrich Kallmeyer: Our company has a variety of options available for financing hydrogen projects with our decisions being based on the concrete project and its specifics. The type of financing required must also be considered: traditional corporate financing that focuses on a company's creditworthiness and collateral or project financing. Structured project financing refers to an economically and legally distinct economic unit with a limited life, which refinances itself via its cash flows. It is therefore based on the expected economic viability of the project and the debt serviceability expected in the future.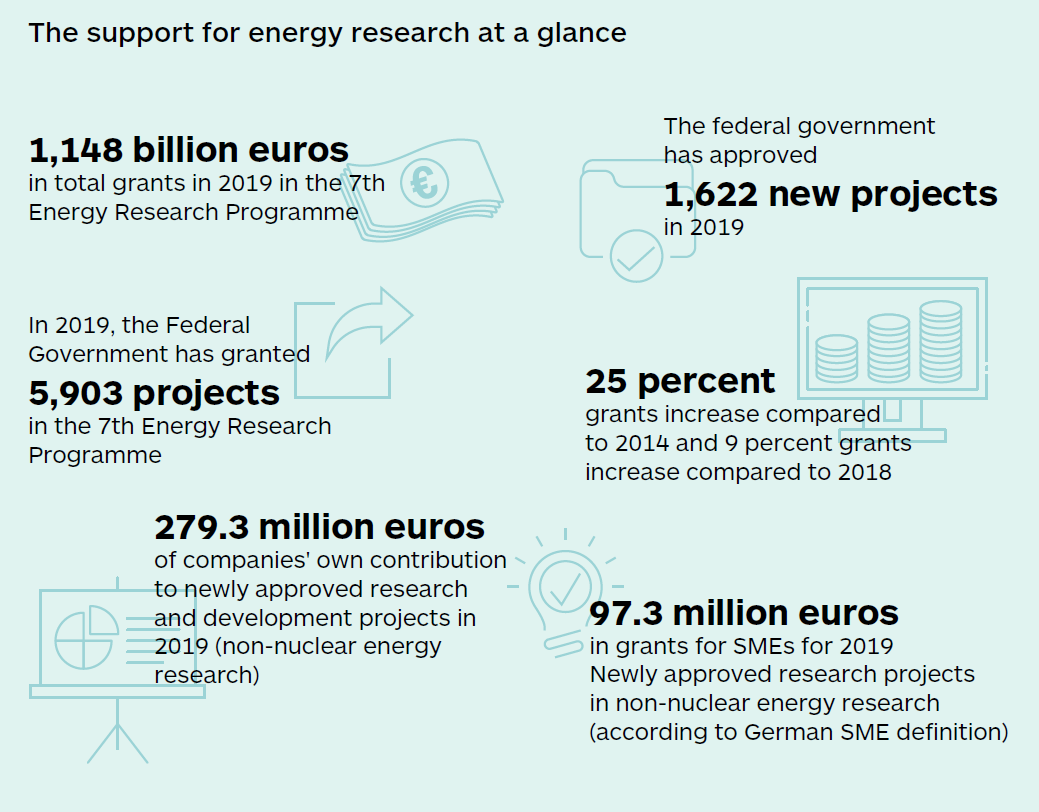 In our segment of structured financing for renewable energy sources it is generally the latter. We arrange both syndicated and bilateral project financing and also provide advice. To this end, we offer a wide range of financial products specially adapted to the individual project. A crucial factor will be whether project financing standards will be developed for the expansion of the hydrogen economy.
With our extensive industry expertise, our passion for innovation and our customer-focused approach, we offer tailored, non-recourse financing solutions geared to the specific needs of our customers and their projects.
If hydrogen projects are to be set up as long-term project financing, we expect a solid business case that is secured by long-term contracts with suppliers – in particular for green electricity – and customers for the hydrogen. Alternatively, other structuring elements such as the incorporation of rights of recourse to companies or project sponsors, or state guarantees and funding can assist in this.
Friedrich Kallmeyer

Structured Finance | Origination, Energy | Europe